Details
Get Ready Jacksonville, Jax Fray is excited for a great season of Bowling at Bowlero Southside this Summer!!!
Social Bowling = Awesome. This is a great league to meet new people, have fun bowling AND there's a bar right next to the lanes! This isn't your grandparents bowling league for sure!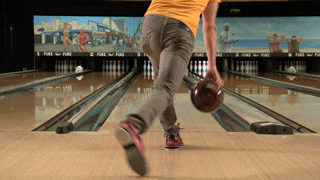 The season kicks off on Thursday, September 21st, and will run for 6 weeks of regular season and one night of playoffs. The game format will be 2 teams versus one another each week. Your team bowls 2 complete games of play (games start at 7pm) then the cumulative score of the best 4 bowlers from your best 1 game will determine the winner each week!
Bowl America Southside will be hooking it up with $3 domestic bottles, house wine & liquor for all our players! So during and after your games you can relax and enjoy a drink right by your lanes!
Teams consist of 8 players. If you want to play and do not have a full team, you can still sign up as a small group or free agent and you will be placed on a team. Every player will get a team T-shirt (each team with their own unique color).
Besides an awesome Bowling season you'll have multiple season parties, offers to some sweet events around the city AND giveaways throughout the season!
Players have 4 sweet ways to get in on the action.
Create a Group/Team ( Choose your group name and the max numbers you plan on having)
Join a Group (People who want to play together, but don't have enough to field a full team)
Join a Team
Join as a Free Agent (Sign up by yourself to be placed in a group to meet other AWESOME People!)
Free Agents: We encourage players who want to play but do not have a team/group to join to still play with us! Registered and paid Free Agents are able to be picked up by Captains during registration or will be placed on to a team by the league once registration closes.
*Bowling teams are 8 players per team, please take that into consideration when forming your group/team. JAX Fray does not offer refunds.*
For more info check out www.JaxFray.com and make sure to Like us on Facebook!
01/17 - Week 1
01/24 - Week 2 (T-Shirt Week)
01/31 - Week 3 (Late T-Shirt Deadline)
02/7 - Week 4
02/14 - Week 5
02/21 - Week 6
02/28 - (Playoffs)
Dates subject to change based on permits, availability and other league logistics.